Tintmaster Window Tinting of Orlando was one of the first window tinting companies in the state of Florida as well as in America. It was founded by Dynamic Ed TC Wilson in 1979. After more than 33 years in the industry, we have more experience in tinting than anyone else around. We'll tint anything that needs to be tinted including vehicles, homes, and condos. If you want your vehicle, boat, home, or anything else that needs glass coating to stand out or provide you extra privacy, let us tint it for you. Our experience has taught us that it pays to use only the highest quality products and materials for what we do. Substandard products can crack and peel, but when we work on your glass, you can rest assured that the tint will hold up to the tests of time, heavy use, and all kinds of weather.
History
Established in 1979.
TintMaster Window Tinting started from very humble beginnings in 1979. At the time, the owner was selling vehicle products out of his car to customers in the Orlando area. He soon realized how popular his small business had become. He had a large demand for the products that he was selling. This realization led him to open the first physical location of TintMaster Window Tinting. Although we have expanded greatly from those early days, we are still committed to providing the very best products and service for each and every one of our loyal customers.
Meet the Business Owner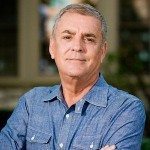 As the owner of TintMaster Window Tinting, Ed Wilson loves to put a smile on customers' faces because of the great work that he and his staff have done! He will gladly bend over backward for his customers, doing anything he has to do to make sure that they are happy. Ed even has big plans to further expand his business so that he is able to meet a wider variety of customer needs. He invites anyone interested to call or email him to experience the best in tinting services!